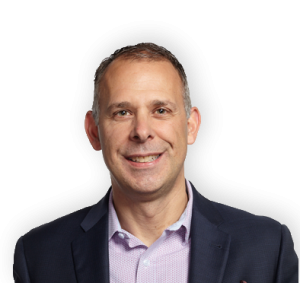 Olaf Zwickau is President of Airadigm Solutions and Kitchen Energy Solutions. Olaf has over 25 years of experience in the commercial air ventilation industry. His specific technical expertise includes TAB (Testing, Adjusting, and Balancing) in the commercial HVAC industry, demand control kitchen ventilation technology to obtain energy savings for the commercial kitchen hood market and HVAC Building Commissioning.
Olaf graduated from Bradley University with a B.S. degree in Manufacturing Engineering. After working for a large commercial kitchen hood manufacturer and gaining testing, adjusting and balancing experience, he earned his air balancing certification through the National Environmental Balancing Bureau (NEBB) in 1996. Olaf co-founded Air Solutions Engineering, Inc. located in Cincinnati, Ohio to build a successful kitchen hood representative firm and air balancing company.  In 2002, Olaf moved to New Hampshire and started Air Solutions & Balancing, LLC, with an emphasis on the air balancing industry, as well as kitchen hood sales and demand control kitchen ventilation.  Over the years, Olaf has earned his Certified Energy Manager (CEM) credential, as well as being NEBB certified in HVAC systems commissioning.
Olaf is actively involved with various roles in the Greater Manchester Chamber of Commerce including being a member of the education leadership committee, serves as the current President of the NEBB Northeast EBB Chapter, an active member of the Marketing Board for the NEBB organization, past Vice President of the American Society of Heating, Refrigerating and Air-Conditioning Engineers, Inc. (ASHRAE), a former adjunct instructor and current board member at a New Hampshire Community College, in support of their heating, ventilation and air conditioning program.  He is also a member of the Bedford Men's Club, an organization dedicated to philanthropic works within the community.
When not working, or engaged with family or friends, Olaf enjoys a variety of recreational pursuits, including enjoying the great outdoors, mountain and road biking, as well as his passion for cars by rebuilding an old jeep. His biggest annual philanthropic contribution, The Pan-Mass Challenge, is a cancer fund raiser for the Dana Farber Institute which constitutes of a 200-mile bike ride.